Reuters / Leon Kuegeler Livepic
More than 300 Borussia Dortmund fans got their hands on the team's new 2017-18 home kits during a late-night shopping event at the club shop Wednesday night.
The new shirts – designed by PUMA – retain the classic yellow and black colours that have become synonymous with the Bundesliga side. But, in contrast to the 2016-17 edition, the stripes on next year's kits will be horizontal instead of vertical, and will "change from black to yellow and vice versa as they move across the shirt," according to Dortmund's website.
"The PUMA formstrip in the shoulder area has also adopted the new design. BVB's embroidered web logo, the embroidered PUMA cat logo and the shirt sponsor Evonik adorn the front of the shirt as they have done this season, while the classic 'DORTMUND' letterung is printed on the back."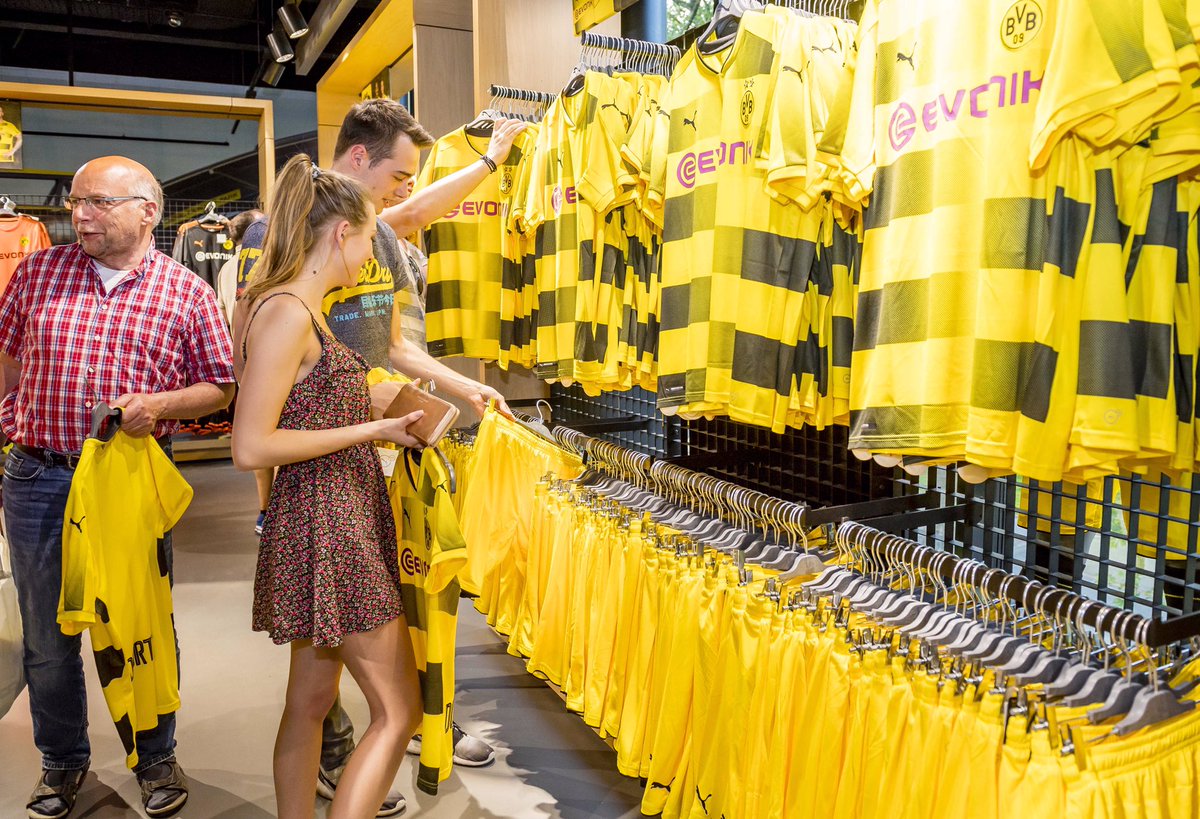 Fans will also have a chance to add their mark to the design when players select inspirational messages, written by the Dortmund faithful, that will feature on the inside collar of the shirt throughout next season.
(Photos courtesy: Borussia Dortmund)