The Champions League made its long-awaited return this week, as the remaining last-16 ties were completed before the competition shifts to Lisbon for a single-elimination mini-tournament. Below, we examine the biggest talking points from an exciting – and surprising – couple days of action.
Jesus' time at Manchester City is now
With two irresistible performances against Real Madrid, Gabriel Jesus showed he's capable of leading Manchester City's attack. Jesus scored three of City's goals in the round of 16 while playing in a makeshift role on the left side. The 23-year-old operated as a left wing-back in the first leg, huffing and puffing up and down the touchline to retrieve balls and create chances. On Friday, he pressed high and wide, forcing Raphael Varane into two errors. It takes some smart play to put an assured defender like Varane under pressure.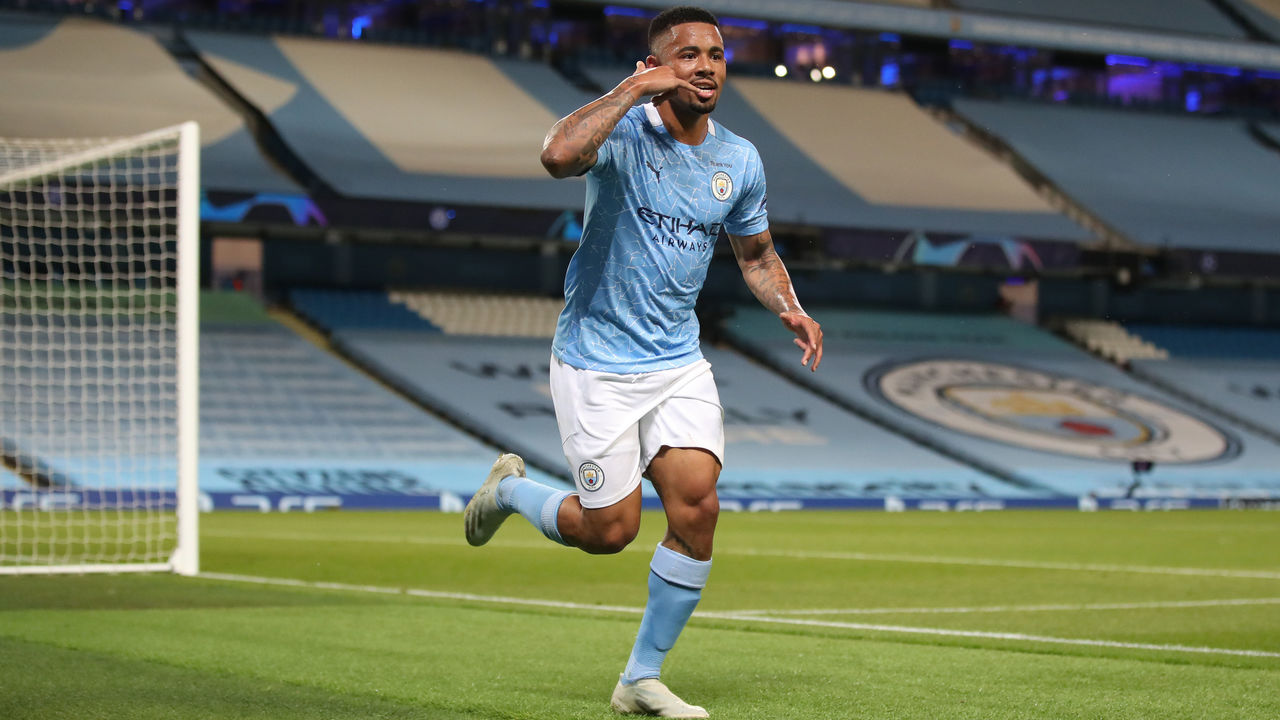 Jesus spent his formative years at Palmeiras on the flank, but he was primarily signed as Sergio Aguero's long-term successor. It was tough supplanting Aguero in Pep Guardiola's lineup, and he did few favors for himself when he went scoreless with Brazil at the 2018 World Cup. Questions persisted over his ability to lead the line or play the kind of hybrid football that Guardiola demands. However, his Champions League play has put those doubts to rest.
Garcia redeemed by Lyon's progression
Lyon twice summoned resourceful performances to stymie Juventus, and Les Gones boss Rudi Garcia deserves a share of the credit, especially after how he was welcomed in October. The ire of Lyon supporters is understandable after he previously held the top job at rivals Saint-Etienne and, more recently, Marseille, where Garcia publicly claimed that Lyon received special treatment from referees. Lyon even threatened to sue fans in February over social media campaigns depicting Garcia as a clown. Time is a valuable currency, and Garcia has bought himself a considerable amount.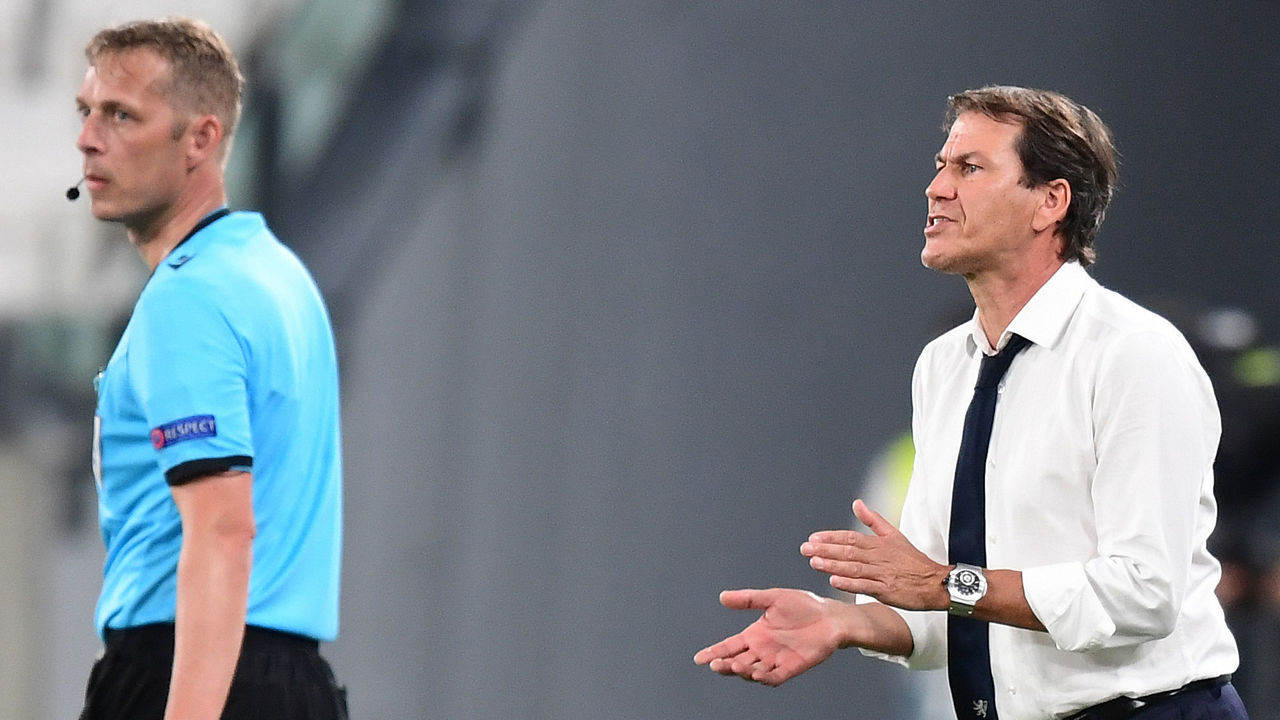 Switching to a 3-5-2 setup over the two legs was a masterful decision. Lyon were resolute in their shape and displayed guile in springing attacks on the counter that rattled their opponents. Maxwel Cornet has been temporarily transformed into a left wing-back to great results, and Maxence Caqueret was nearly infallible in the midfield Friday night in Turin despite boasting only eight previous Ligue 1 appearances. Lyon are off to the Champions League quarterfinals after playing one previous competitive match in the last five months, and Garcia surely merits praise for that.
Juventus going in the wrong direction
Winning the Champions League for the first time since 1996 has become an obsession for Juventus, who have now reached a point where hoisting the Serie A title isn't enough for their season to be deemed a success. That's the message being relayed after the club fired Maurizio Sarri on Saturday, less than 24 hours after its disheartening European exit at the hands of an unfancied Lyon side. Earning nine consecutive league crowns is nice – great, even – but it's clearly Champions League or bust in Turin for a club that's lost more finals in the tournament (seven) than anyone else.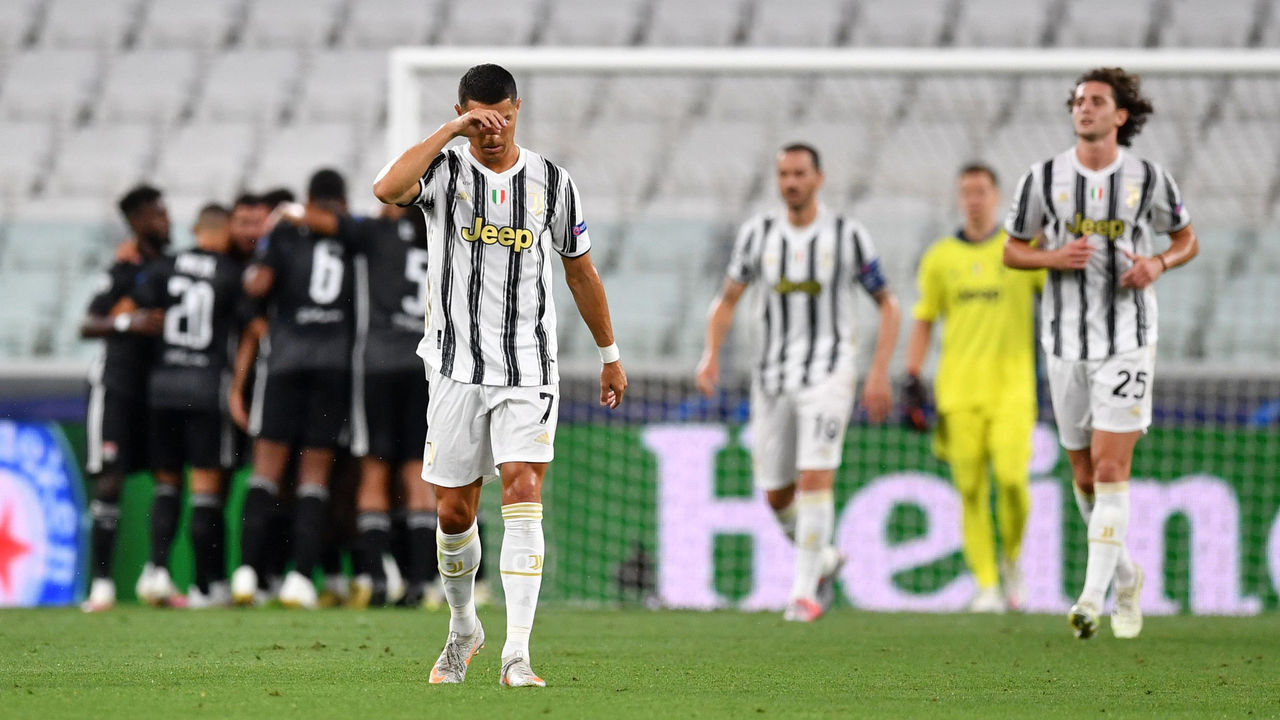 Growing in financial might amid their period of domestic dominance, Juventus should be getting closer to satisfying their European ambitions. Instead, they're going backward. Eliminated in the quarterfinals the past two seasons, this year's last-16 exit was a painful – and, for Sarri, costly – step in the wrong direction. An aging squad needs some rejuvenation this summer if the Bianconeri have any chance of putting their new manager in a position to deliver the elusive trophy.
Barca-Napoli proves importance of using VAR properly
Numerous dubious decisions from the weekend slate again shined a spotlight on VAR, and for whatever reason, match officials continue to invite criticism by not checking pitchside monitors. Twice during Friday's tilt between Juventus and Lyon in Turin, referee Felix Zwayer awarded penalties, and twice VAR checks confirmed the German's suspicions. Both questionable calls would have benefitted from the original referee taking a second look. At worst, it's a better use of their time than standing among hollering, disgruntled protestors while receiving instruction from the VAR studio via earpiece.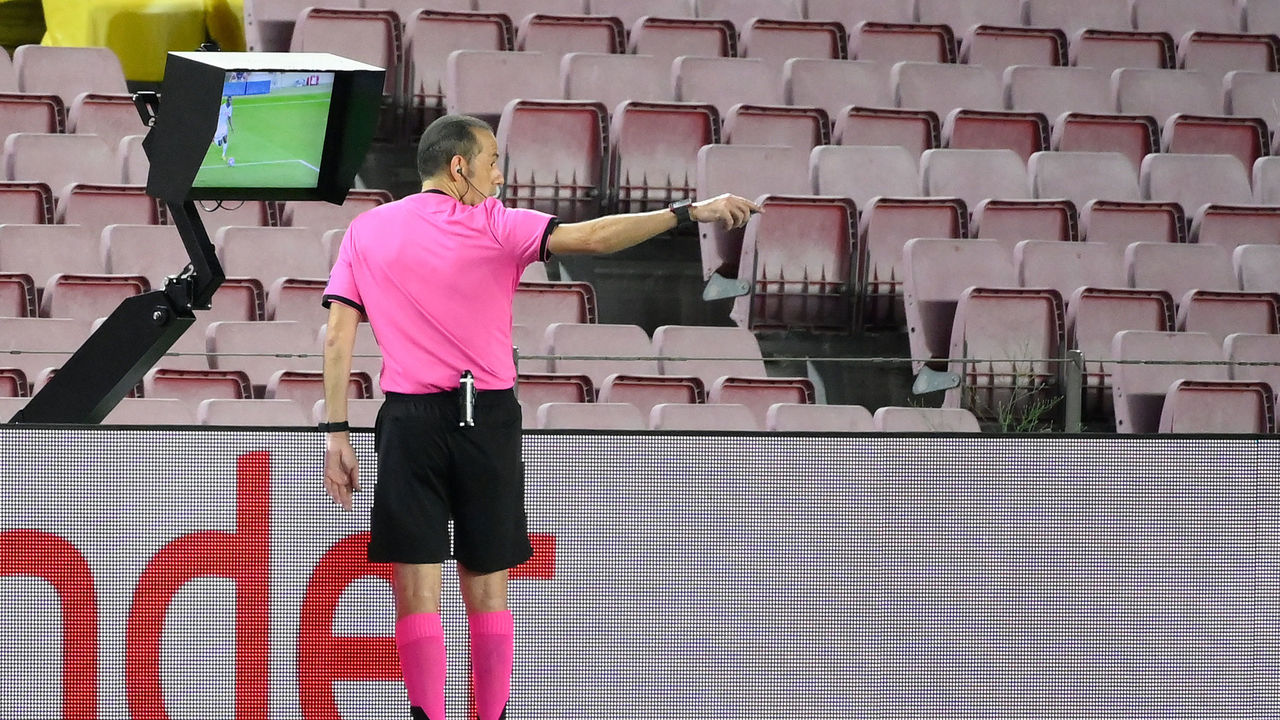 Perhaps Turkish ref Cuneyt Cakir was watching. Cakir, who was in charge of the match between Barcelona and Napoli on Saturday, faced a burdensome call when Lionel Messi chased Kalidou Koulibaly in the Napoli area. Messi planted his left foot in front of the ball, and then the center-back unwittingly caught him on the back of the lower leg on the follow-through of his clearance. At first glance, the whistle was cruel on Koulibaly, who was facing the opposite direction when Messi pounced. Cakir motioned to play on before presumably receiving notice and blowing the whistle. After consulting with the VAR officials, he checked the pitchside monitor before signaling to the spot. By the letter of the law, it was a harsh, but correct, call. VAR is here to stay, and it's high time to start using the technology properly.
Who can stop Bayern Munich?
Bayern Munich continue to look infallible. The unflappable German machine just rolled along with a 7-1 aggregate victory over Chelsea. The Blues aren't an elite European side yet, so the triumph alone doesn't deserve much hyperbole, but how they won just might.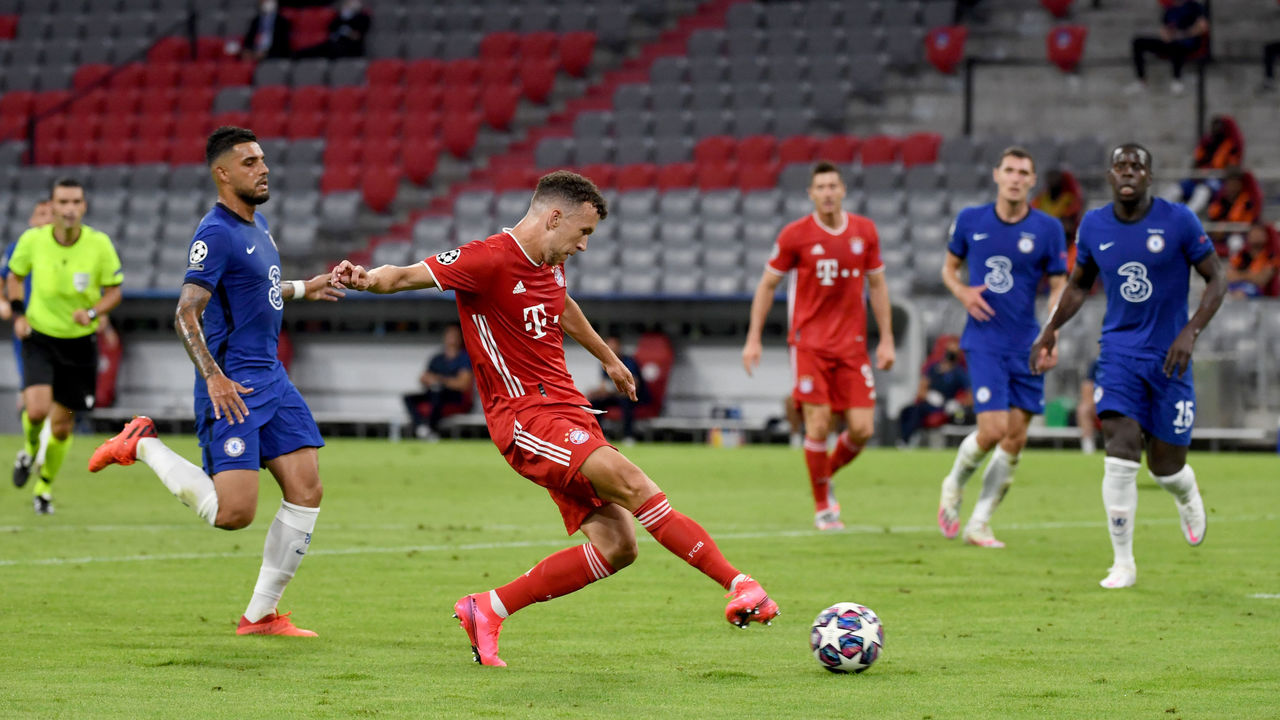 Bayern boss Hansi Flick showed off the depth of his immaculate squad – first by rotating a few players off the top, and then by liberally using all five substitutions in Saturday's straightforward 4-1 win. That bodes well heading into the single-elimination, mini-tournament format used for the remainder of the Champions League.
Bayern have a well-balanced arsenal of talent that's flexible and interchangeable in many places, and it's led by the red-hot Robert Lewandowski, who now has 53 goals in just 44 matches this season. If they get past Barcelona in the quarters, a tantalizing semifinal matchup with Manchester City awaits. Based on the evidence so far, Pep Guardiola may be the only person who can stop his former team.
Bonus: Messi bails out Barcelona again
A quick word on Messi, because, well, how could we not?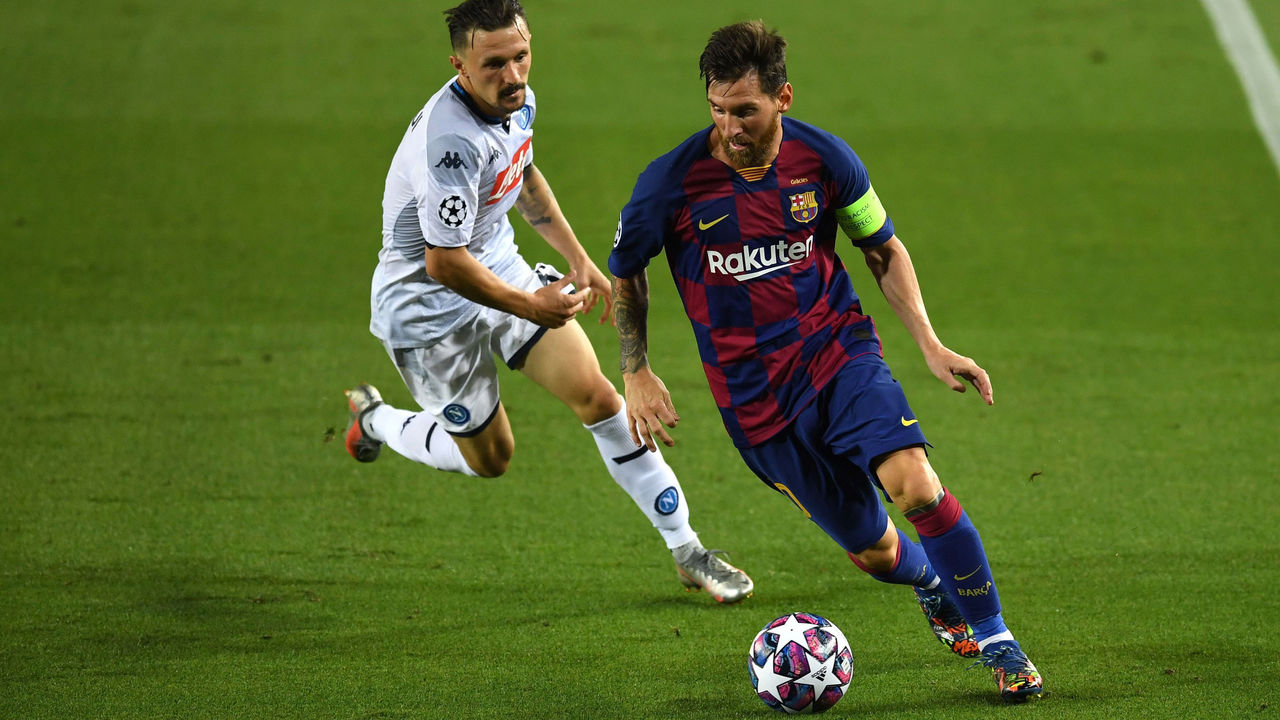 Barcelona labored for their previously mentioned victory over Napoli – the Italian side had more possessions, shots, corner kicks, and finished with a better passing percentage at the Camp Nou. But Barca had Messi, and that was enough. As has been the case countless times before, the little Argentine was the difference, lifting an otherwise rudderless team to victory with some moments of magic and quick wit. Where would they be without him?