Barcelona's repeated proposals to renovate and expand the Camp Nou have finally been approved by local government, and ESPN's Sam Marsden expects work to begin on the project next summer.
Club president Josep Maria Bartomeu revealed the plans were given the thumbs-up on Thursday, allowing the regeneration of the area around the venue and the raising of the stadium's capacity to 105,000.
The redevelopment will see the Camp Nou jump from 11th to fourth in the list of largest sporting venues, but it will still be second in football stadia after North Korea's Rungrado May Day Stadium, which holds 150,000.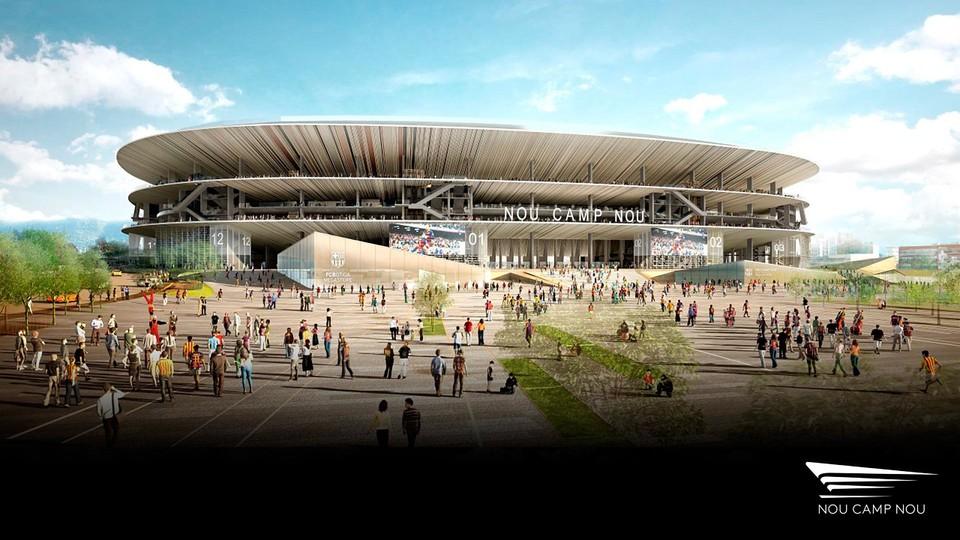 (Photo courtesy: fcbarcelona.com)
"It's a hugely important project and the agreement is great for the club and for the city," Bartomeu told a news conference, as reported by Marsden.
"It's a balanced and integrated project which benefits both the club and the city. It (the Camp Nou area) will become an open space, without barriers, with green zones and urban uses.
"But it will also be compatible with the club's needs – the Camp Nou revamp and the construction of a new Palau Blaugrana.
"They said we would never see the 'new' Camp Nou, but that will not be the case. Now we can be sure that the Espai Barca project will be a reality."
The revamped stadium will have an open facade sheltered by pitched eaves, and all spectators will be protected by a roof which collects rain to water the pitch. The club website also says it will also have "a spacious sky deck overlooking the seating bowl and the city."