Finally, the Champions League is back.
Nearly five months after the final whistle blew on the campaigns of Liverpool and Borussia Dortmund, Europe's flagship competition will be revived on Friday as the remaining second legs in the round of 16 kick off.
Here, BetaSoccer runs down the 20 players who've made it worth the wait.
20. Angel Di Maria (Paris Saint-Germain)
Di Maria was Paris Saint-Germain's most consistent player over the 2019-20 Ligue 1 term. He logged twice the number of key passes managed by Neymar, counted a league-best 14 assists, and was fourth for completed dribbles across the whole division at the age of 32. He also opened PSG's Champions League campaign with two goals in a 3-0 defeat of Real Madrid.
19. Raphael Varane (Real Madrid)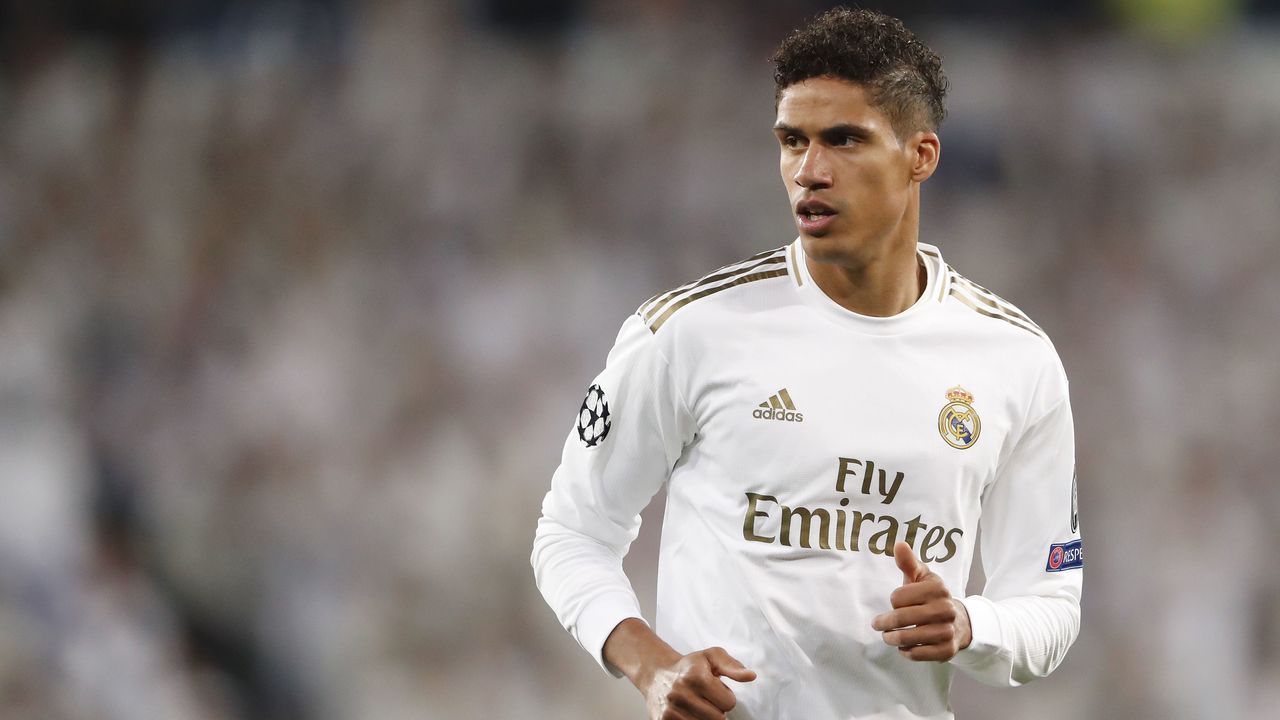 Varane's composure and decisiveness set him apart from his peers, and he's often the hardest working Real Madrid player on the pitch. The defender's medal haul is, quite frankly, ridiculous: one World Cup, four Champions Leagues, three La Liga titles, four Club World Cups, three UEFA Super Cups, one Copa del Rey, and three Supercopa de Espanas. He's only 27 years old.
18. Papu Gomez (Atalanta)
Gomez seemingly cashed in on his career at just 25 when he joined Metalist Kharkiv, but he refused to return for his second season with the Ukrainian side amid warfare between the country and Russia. Now 32, he's helped drag Atalanta from relegation battles to the knockout rounds of the Champions League under Gian Piero Gasperini. Gomez's tirelessness, technical ability and acceleration chime perfectly with Duvan Zapata's finishing.
17. Saul Niguez (Atletico Madrid)
Saul is one of the most complete midfielders in world football and a huge reason why Atletico Madrid habitually enter the later rounds of the Champions League. His tactical intelligence and work ethic have led him to be deployed in every position across the midfield and at left-back this season, and he's thrived in each role. It's impossible to pick out a weakness in Saul's play.
16. Kalidou Koulibaly (Napoli)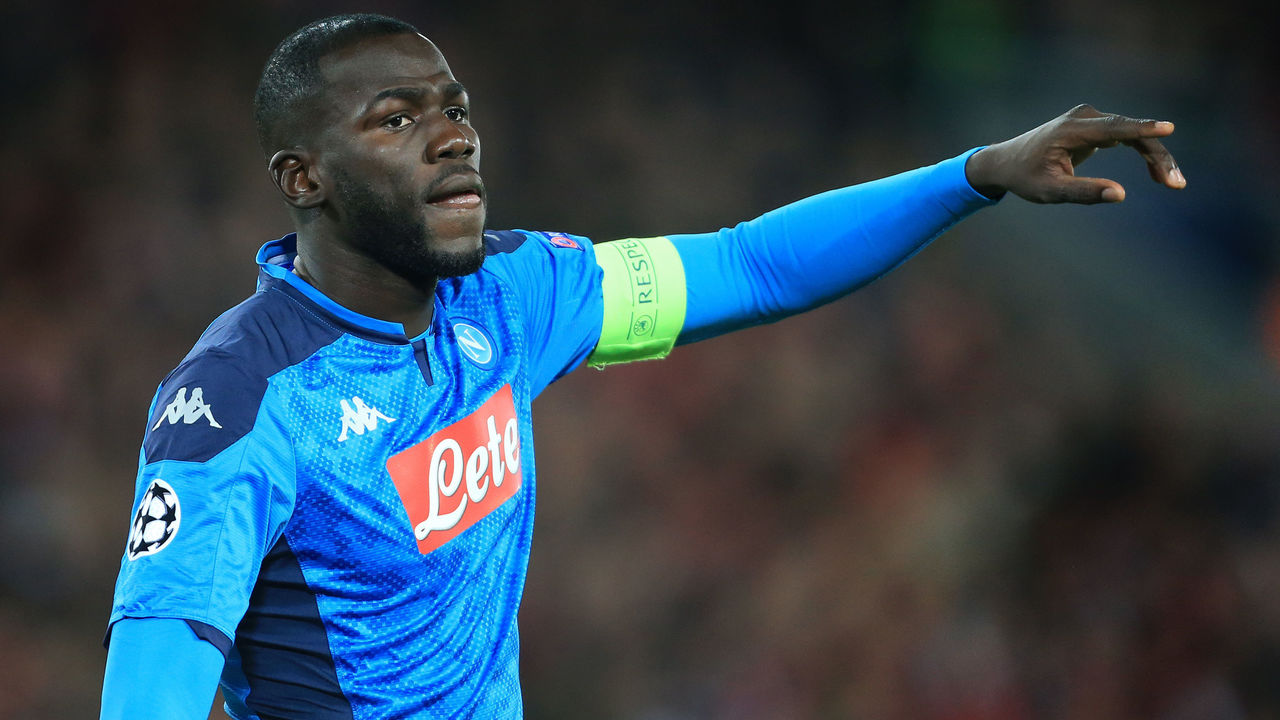 There are plenty of reasons why Napoli reportedly value Koulibaly at €90 million. He's the imposing general of the Campanian side's backline, an impeccable reader of the game, and rarely gets caught in possession. He was struggling for form earlier in the season but is returning to his imperious best under Gennaro Gattuso.
15. Eden Hazard (Real Madrid)
It's been a season to forget for Hazard. "It's true, I cannot lie, if I'm on holiday, then I'm on holiday," the Belgian said in January of last summer's 11-pound gain. And when he's not in the treatment room, Hazard has done little to ingratiate himself with the Santiago Bernabeu support, notching a single goal across all competitions this season. Real Madrid need to see Hazard's Chelsea form soon.
14. N'Golo Kante (Chelsea)
Kante doesn't seem to fit into Frank Lampard's plans at Chelsea, so he may need to seek a transfer this summer. He won't be short of any potential suitors. The Frenchman is still the master of breaking up opposition play from the base of midfield: in the Premier League, he averages nearly twice the amount of interceptions mustered by celebrated Liverpool captain Jordan Henderson.
13. Thomas Muller (Bayern Munich)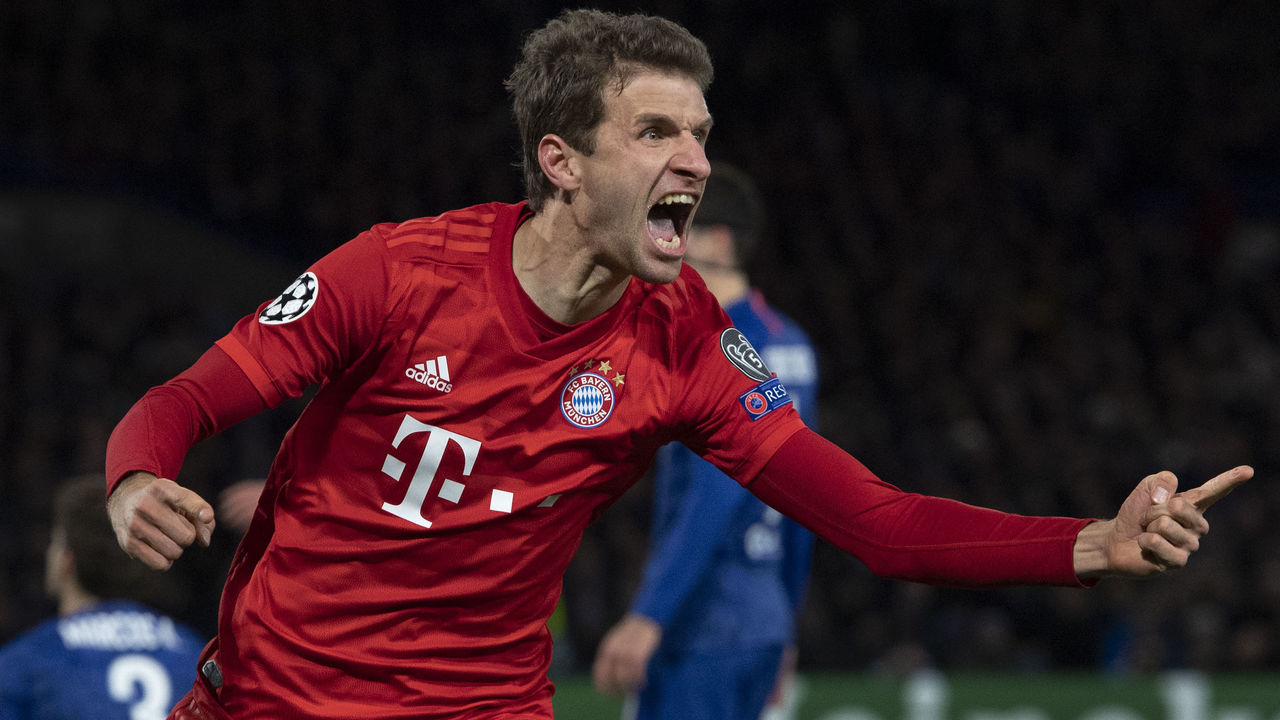 Never write him off. Muller was getting phased out of the first-team picture by Niko Kovac but, after Hansi Flick took the managerial reins in November, the veteran won back his regular starting spot and made history. Muller broke Kevin De Bruyne's record for assists in a single Bundesliga season with 21 helpers and added eight goals of his own as Bayern Munich won yet another league title.
12. Thiago Alcantara (Bayern Munich)
Thiago's tactical know-how allows him to manipulate space and dictate play from the heart of Bayern Munich's lineup. He completed more take-ons per 90 minutes (3.6) than anyone else in the Bundesliga – and that includes fast, fleet-footed teammates like Alphonso Davies and Kingsley Coman – while averaging 75 successful short passes per match, which was second to only Bayer Leverkusen defender Jonathan Tah.
11. Karim Benzema (Real Madrid)
Benzema could be on course for his most prolific season in front of goal for four years, and has offered a generous eight assists in La Liga play. "A player improves all the time and that's what's happening with Karim," Real Madrid manager Zinedine Zidane said after Benzema's backheel assist for Casemiro in a win over Espanyol in June. "He's at a good age; at around 32 or 33, if you look after yourself as he does, they're your best years of football."
10. Paulo Dybala (Juventus)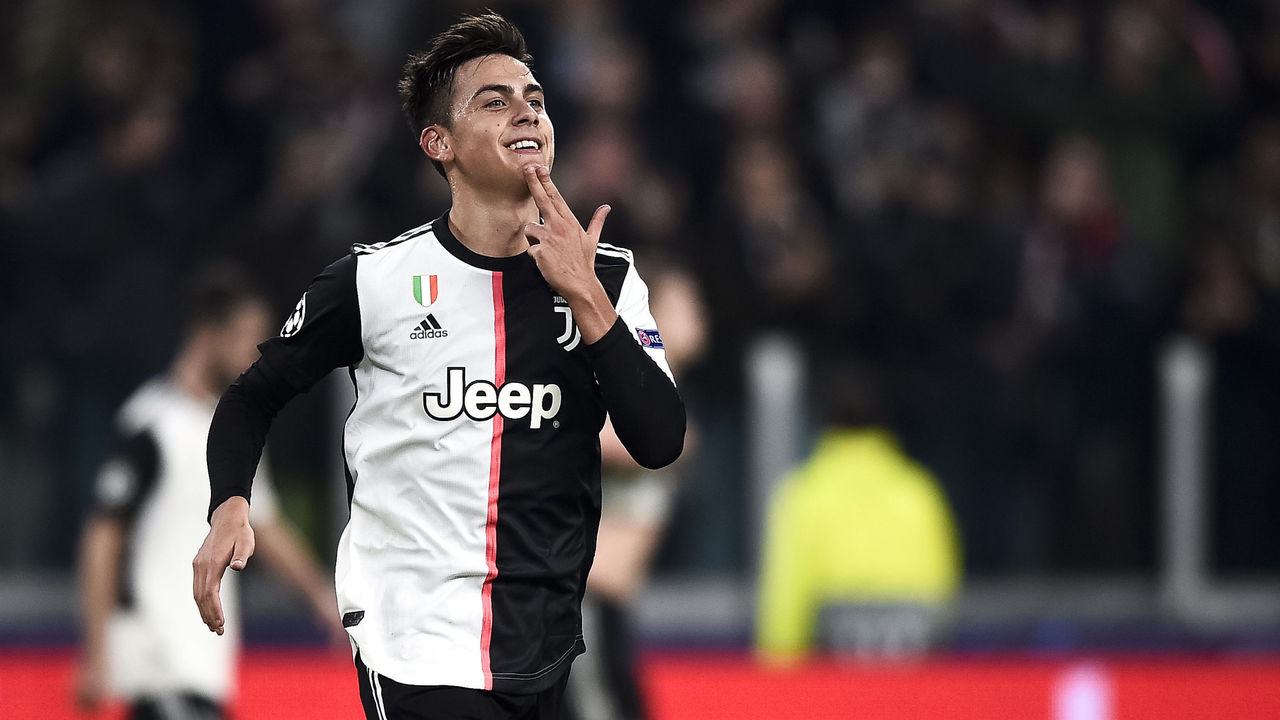 Maurizio Sarri admitted he found it difficult to play Dybala and Ronaldo at the same time while maintaining the balance in his Juventus side. But, gradually, the forwards have struck up a strong understanding. Dybala has thrived playing centrally in attack – most effectively as a striker with Ronaldo playing to his left – and racked up 11 goals and six assists in the league en route to being named Serie A's Most Valuable Player.
9. Sergio Aguero (Manchester City)
Gabriel Jesus is likely to lead the forward line in Friday's second leg against Real Madrid, but Manchester City will be hoping Aguero can shake off his knee injury if they reach the quarterfinals in Lisbon. The Argentine's scoring never relents – he's notched 23 goals in 32 outings this season – and, although he isn't as versatile as Jesus, Aguero's contribution to other facets of play away from finding the back of the net has improved tremendously with Pep Guardiola's guidance.
8. Raheem Sterling (Manchester City)
Sterling rediscovered his form while City were plotting an assault on the later rounds of the Champions League. The winger hadn't rippled the onion bag since December until he crammed in 10 goals over 11 appearances following the resumption of English football in mid-June. The scary thing about Sterling is that, at 25, there's still time for him to further hone his skills and become even sharper in front of goal.
7. Joshua Kimmich (Bayern Munich)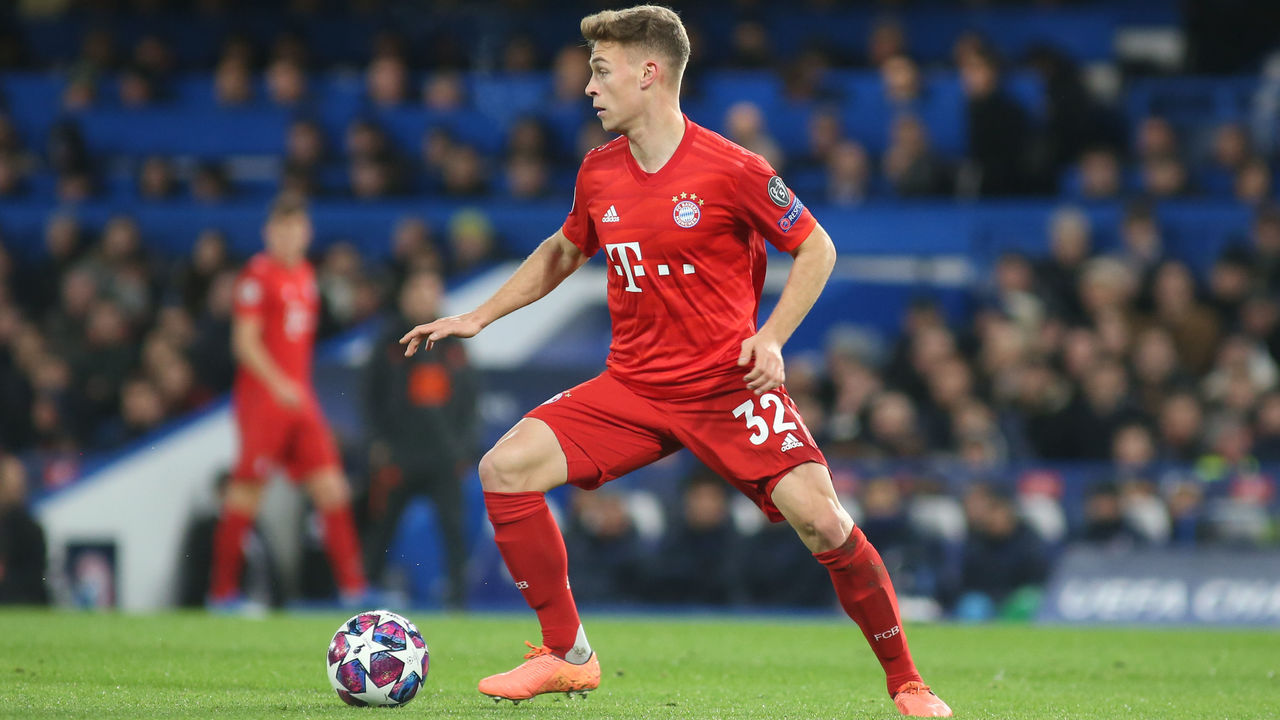 Kimmich is a world-class player at both right-back and central midfield, the latter of which has been his regular posting at Bayern Munich over the 2019-20 campaign. Kimmich's versatility is the result of having no deficiencies in his game: his vision and technique are better than most No. 10s, his positioning and anticipation is better than most defensive-minded players, he has the agility and footwork to rival most wingers, and his range of finishing belongs to a top-tier striker.
6. Neymar (Paris Saint-Germain)
Sometimes, it feels as if Neymar's off-the-pitch escapades get more coverage than his tormenting of defenders across Europe, and that's unfair. The Brazilian forward is often unstoppable, eviscerating the likes of Galatasaray and Borussia Dortmund in Europe and making a mockery of domestic rivals in France. Paris Saint-Germain taking on fellow attack-obsessive Atalanta in the quarterfinals is going be sheer bedlam.
5. Cristiano Ronaldo (Juventus)
Ronaldo made more league appearances in the 2019-20 campaign than he had in each of his previous three seasons, despite turning 35 back in February. The Portuguese superstar is older than the likes of Lukas Podolski, Burak Yilmaz, and Geoff Cameron, but is still out-pacing and outfoxing players over a decade younger than him. He finished the Serie A term with 31 goals and will look to add to his two Champions League tallies against Lyon on Friday.
4. Kylian Mbappe (Paris Saint-Germain)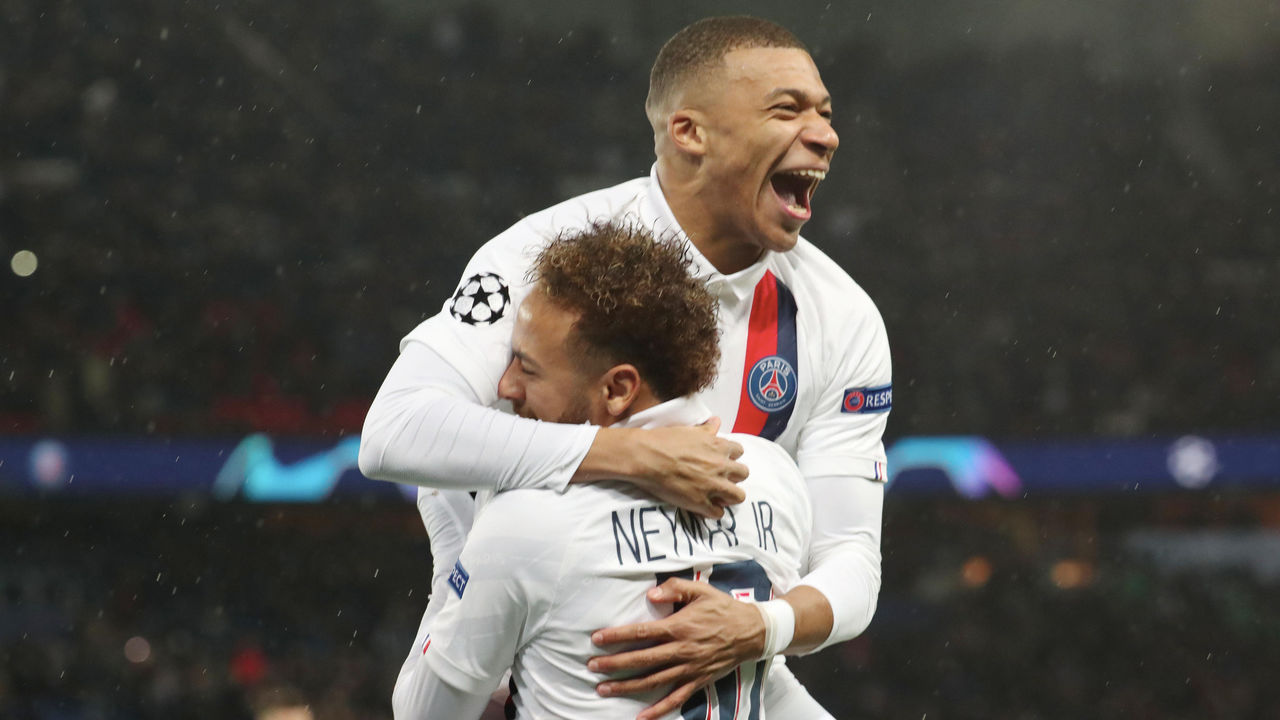 Mbappe registered his 19th Champions League goal when he was still 20. Lionel Messi was 22 when he reached that sum, while Ronaldo was 24. The Paris Saint-Germain forward seems set to obliterate records throughout his career and is currently part of one of the most feared frontlines in European football. Could Mbappe add a Champions League medal to his World Cup success and numerous French crowns this month?
3. Kevin De Bruyne (Manchester City)
Guardiola prefers his team to not risk possession but makes an exception for his Belgian playmaker. De Bruyne had the second-worst passing accuracy of City's outfield players over the 2019-20 Premier League term, but his count of 136 key passes is almost 50% more than the top rung's runner-up in that category, Aston Villa's Jack Grealish. The weight and spin on the Gent product's probing passes is mesmerizing.
2. Robert Lewandowski (Bayern Munich)
There's no debate over the identity of the best striker on the globe. Lewandowski is top scorer in each of the three club competitions he's featured in this season: the Bundesliga (34 goals), DFB-Pokal (seven), and the Champions League (11). The Pole hasn't suffered a longer goal drought than two matches – and that happened just once. Lewandowski would've been a strong contender for the Ballon d'Or if the ceremony wasn't canceled last month.
1. Lionel Messi (Barcelona)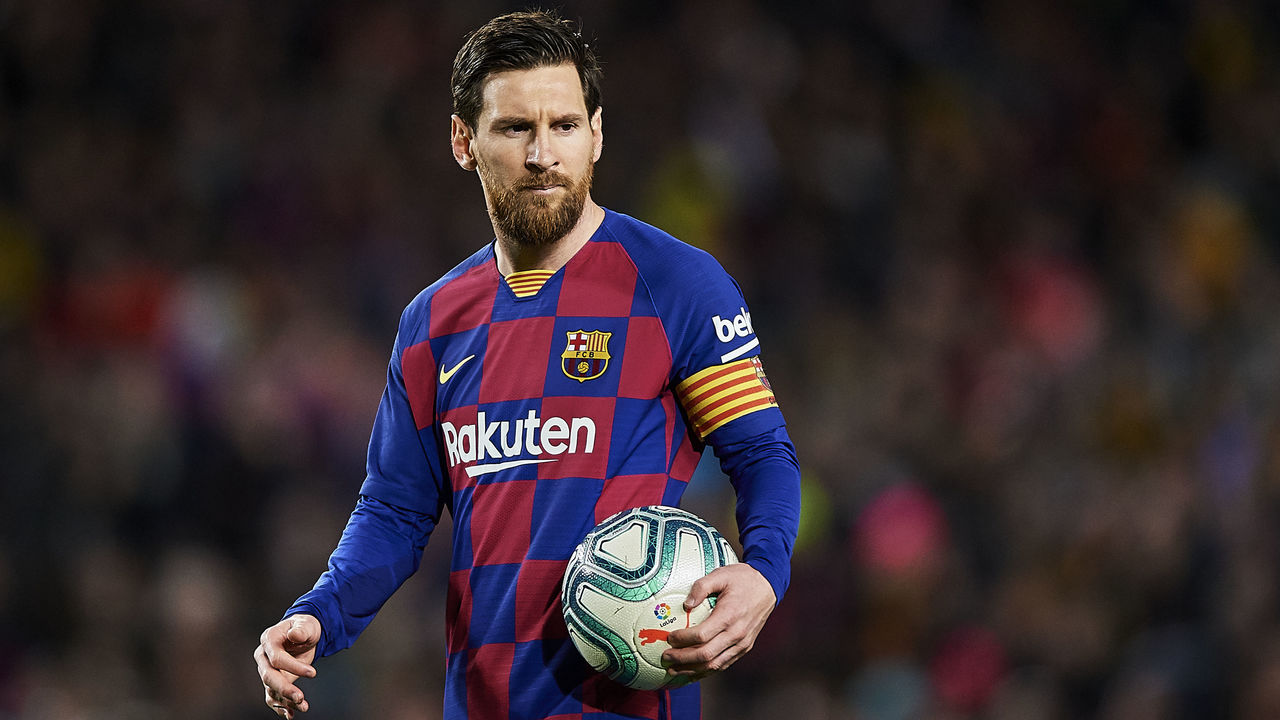 Messi is the only Barcelona player in this list. That's because he's Mr. Everything: the club's main creator, goal-scorer, and voice for a dressing room that is increasingly disenfranchised by the rudderless stewardship of president Josep Maria Bartomeu. At 33, Messi still overwhelms his Champions League contemporaries for completed take-ons and is the only person in world football to carry a whole squad on his back every weekend.
Honorable mentions: Alphonso Davies, Frenkie de Jong, Matthijs de Ligt, Marquinhos, Fabian Ruiz, Bernardo Silva