Real Madrid continued to honour Sergio Ramos two days after the club's captain became the 12th player to appear in 500 matches for Los Blancos.
On Monday, club president Florentino Pérez presented Ramos with a commemorative shirt to mark the occasion at the Santiago Bernabeu.
Ramos, who arrived at Real from Sevilla in 2005, expressed his gratitude to the club for giving him an opportunity to reach the career milestone, one that only an exclusive group of club legends have accomplished.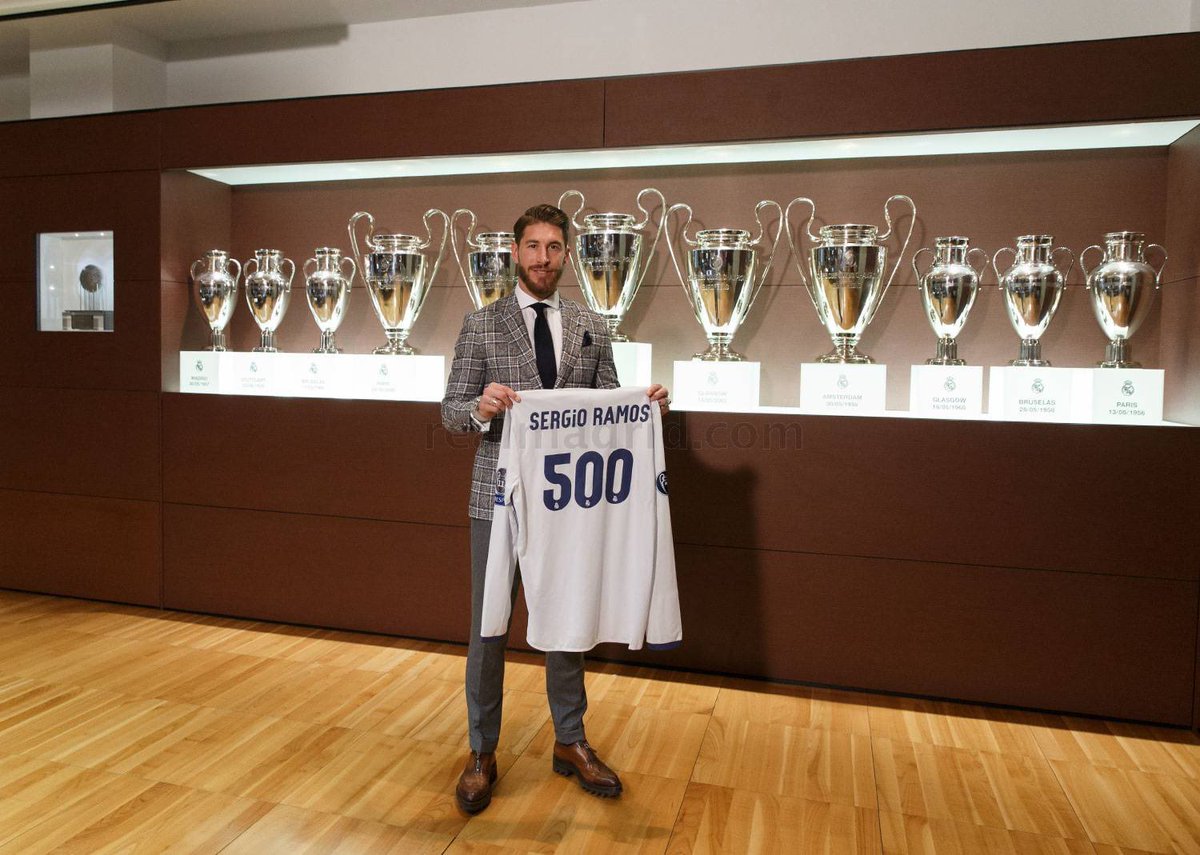 (Photo courtesy: Real Madrid)
"It is an important and special number, to play so many games is a privilege and a dream, to do it as captain is a bonus and makes it mean more to me," he said, according to the team's website.
"It seems like yesterday when I came from Sevilla and was I a child, but time passes very quickly and hopefully I can play a lot more games.
Related: Ramos marks 500th match in Real Madrid victory
"There are several players who have played more the 500 games for Real Madrid and they are legends of the club. It is a goal and a daily challenge to continue to give my all to enjoy many more years representing this team.
"Wearing this shirt has been one of my dreams since many years ago and I want to carry on, giving my best for as long as possible".
Ramos – who has scored 66 goals for Real – still has some ways to go before he reaches Raul's all-time mark of 741 appearances.