As transfer fees skyrocketed across European football, clubs assumed massive risks when signing players. A lot of those deals went bust in a hurry. Here, we look at the worst signings ever made by some of Europe's top teams.
Premier League
Arsenal
Player: Francis Jeffers
Transfer fee: £8 million
In fewer than 40 starts for Everton, Jeffers furnished a reputation as a ruthless poacher alongside ex-Arsenal man Kevin Campbell. Arsene Wenger paid big money for the 20-year-old striker in June 2001 and believed Jeffers could compete with Thierry Henry, Dennis Bergkamp, Kanu, and Sylvain Wiltord for a place in the Gunners' two-man frontline.
He made only 24 top-flight appearances under Wenger, scoring four goals, and would never exceed six goals in a league campaign for the rest of his career. To make matters worse, Wenger later revealed that he chose to sign Jeffers over future Manchester United icon Ruud van Nistelrooy because he "wanted to keep an English basis."
Chelsea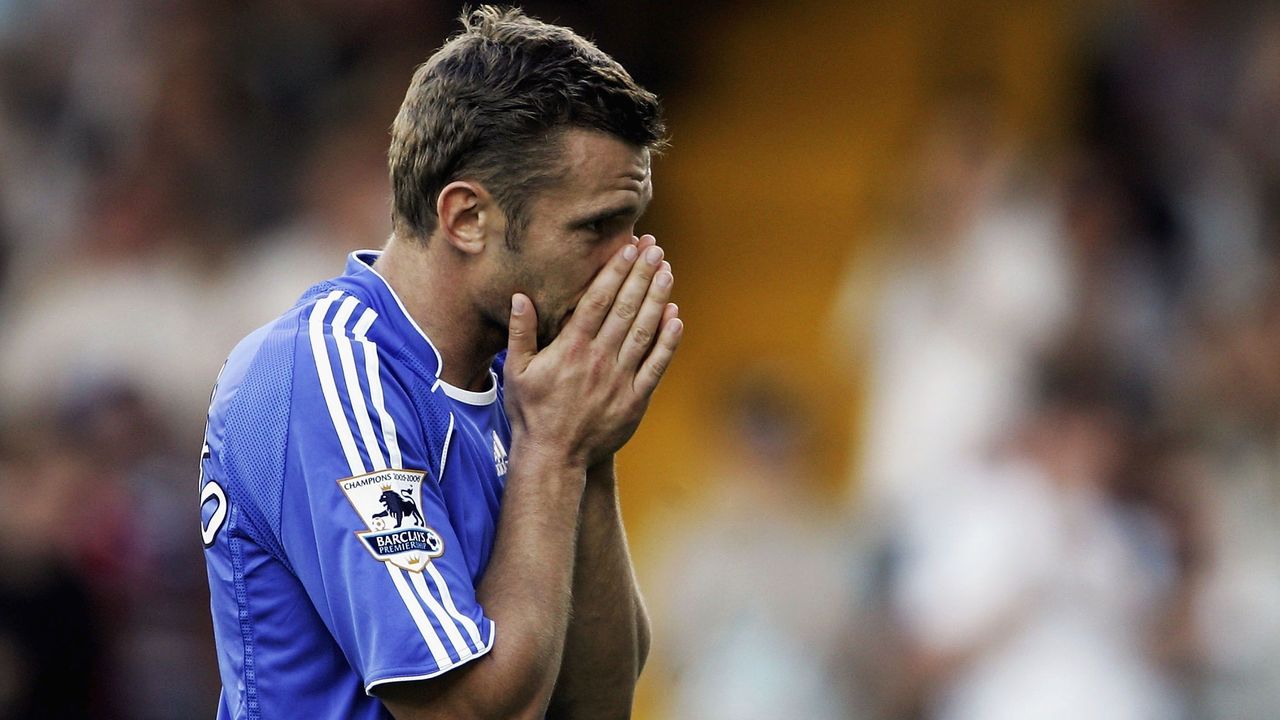 Player: Andriy Shevchenko
Transfer fee: £30.8 million
Chelsea broke the British transfer record to sign Shevchenko from AC Milan in 2006, and on the surface, there was nothing wrong with that. The Ukrainian won the Ballon d'Or with Milan just two seasons prior and had developed a reputation as a cold-blooded finisher.
Shevchenko managed to score on his Chelsea debut – a 2-1 defeat to Liverpool in the Community Shield – but failed to establish himself as Didier Drogba took center stage. Drogba ended the season with 33 goals in all competitions, while Shevchenko finished with a more pedestrian 14 tallies to his name. Shevchenko was loaned back to Milan in 2008 and sold to Dynamo Kyiv – where he launched his career – the next year.
Liverpool
Player: Christian Benteke
Transfer fee: £32.5 million
Liverpool needed a striker badly, so they bought two in the summer of 2015. Benteke arrived from Aston Villa after the Reds activated his buyout clause. He had scored no fewer than 10 goals in each of the previous three Premier League seasons. Liverpool thought they had finally found their man.
But over the course of the 2015-16 campaign, Benteke lost his place to Roberto Firmino. The Brazilian joined Liverpool that same summer, and manager Jurgen Klopp favored Firmino as a false nine. Although Benteke managed to scored 10 goals across all competitions, he left Anfield in 2016 as a massive bust. Incredibly, the Reds still managed to pawn him off to Crystal Palace for nearly as much as they had paid for him.
Manchester City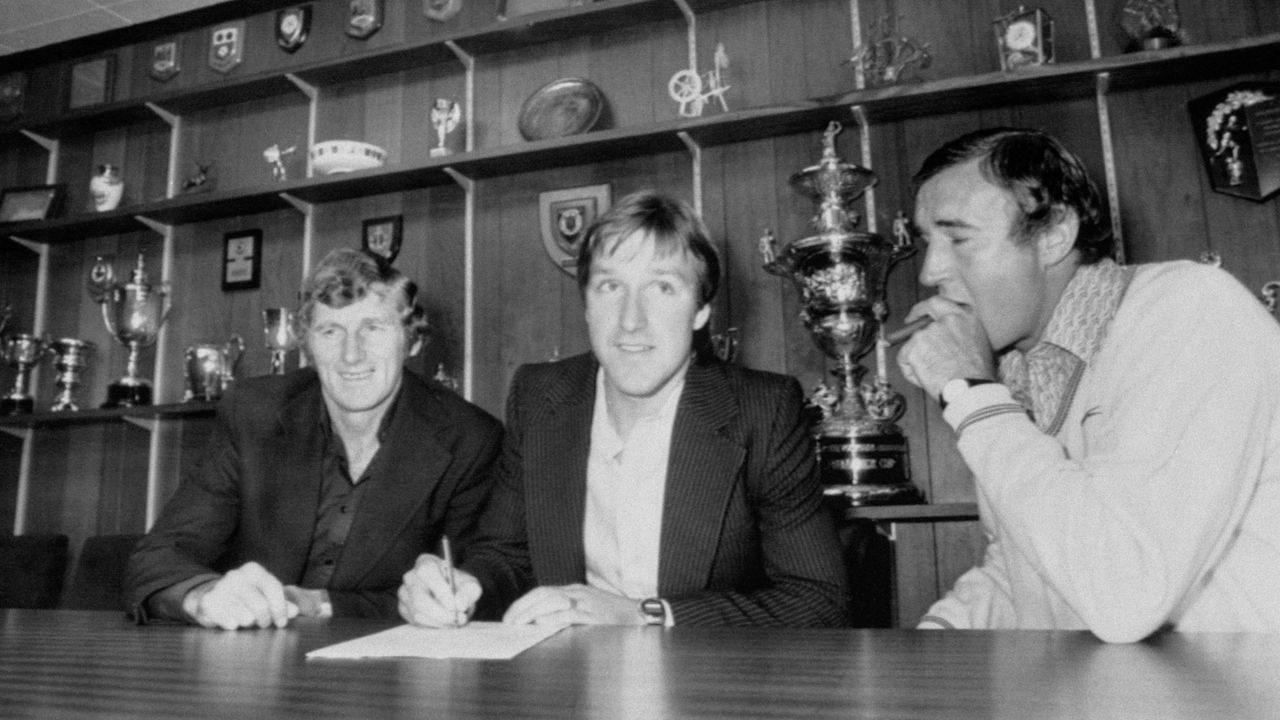 Player: Steve Daley
Transfer fee: £1.45 million
Former chairman Peter Swales was obsessed with establishing City as Manchester's prominent force, but he often ruled with his heart rather than his head. Daley, a player who forged a reputation as Wolverhampton Wanderers' midfield engine, became an emblem of Swales' haphazard stewardship.
A more reasonable £400,000 fee was apparently agreed months before Daley's 1979 arrival, but somewhere along the line – some blame Swales' desperation, coach Malcolm Allison's flashiness, or Daley's wife's reluctance to move to Manchester – the sum rocketed to over three times that amount, which was a record for British football at the time.
Daley couldn't handle his price tag, nor could he handle the extra responsibility that rested on his shoulders as a host of experienced, respected players left the club. The Yorkshireman lasted 20 months at City before he was sold to the Seattle Sounders for £300,000.
Manchester United
Player: Angel Di Maria
Transfer fee: £59.7 million
Manchester United tried to banish the sorry David Moyes era from memory when they made Di Maria the most expensive signing in British football history. "Louis van Gaal is a fantastic coach with a proven track record of success and I am impressed by the vision and determination everyone has to get this club back to the top – where it belongs," Di Maria enthused after his 2014 move from Real Madrid.
The Argentine winger scored three goals in his first five starts for United, but that was as good as it got. Van Gaal soon ushered in a conservative style of play that didn't cater to Di Maria's strengths, so the player was soon eyeing a way out. United took a loss of over £15 million when they sold Di Maria to Paris Saint-Germain a year later, and he has been magnificent over his five seasons in the French capital.
Tottenham Hotspur
Player: Roberto Soldado
Transfer fee: €30 million
Tottenham splurged after they sold Gareth Bale to Real Madrid in 2013, spending indiscriminately on position players to fill out the squad. Soldado arrived as a club-record signing from Valencia, where he had enjoyed a prolific three seasons. The Spaniard was even earning national team call-ups.
But his career screeched to a halt at White Hart Lane. Soldado scored just two goals from open play in his first Premier League campaign, and only found the net once the following season. Soldado said after leaving north London in 2015 that his head "wasn't right" in England and that the transfer fee may have put too much pressure on him.
La Liga
Atletico Madrid
Player: Jackson Martinez
Transfer fee: €35 million
Martinez was heavily courted by AC Milan before eventually joining Atletico Madrid in 2015. His form with FC Porto was sensational – Martinez finished as the Primeira Liga's top scorer in all three of his seasons – and he was scoring goals for Colombia as well. Like many of the players on this list, Martinez just didn't fit in with his new club.
Diego Simeone requires a very specific type of player, someone who's willing to follow his orders like a soldier and do the dirty work. Martinez was never that player. He was too carefree to fit Simeone's mold. After just a few months, Atletico sold the Colombian to Guangzhou Evergrande and actually made a profit, capitalizing on China's massive investment in football at the time.
Barcelona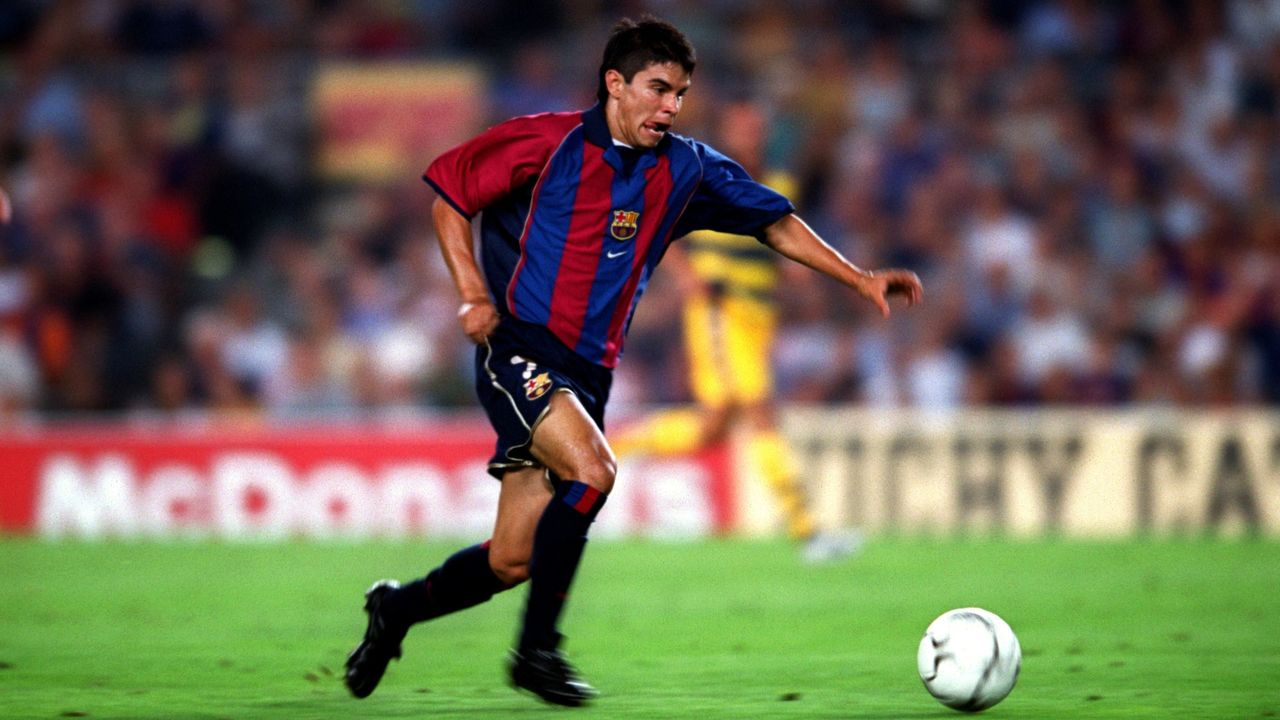 Player: Javier Saviola
Transfer fee: €35.9 million
Even today, €33 million is a lot for a teenager who has only played his club football in Argentina. In 2001, Saviola's sum trumped the amounts other sides paid for Van Nistelrooy, Andrea Pirlo, and Frank Lampard in the same summer.
Saviola started strongly, striking up a fine understanding with Patrick Kluivert in attack and scoring goals on a regular basis. However, the merry-go-round of managers, Kluivert's transfer to Newcastle, and Barcelona's signing of Samuel Eto'o resulted in the River Plate product seeking first-team opportunities on loan at Monaco and Sevilla.
He joined Real Madrid on a free transfer when his Blaugrana contract expired in 2007, and had even fewer opportunities at the Bernabeu. He retired in 2016 at the age of 34 after failing to score in 13 outings back at River Plate.
Real Madrid
Player: Jonathan Woodgate
Transfer fee: €18.3 million
Woodgate was a magnificent defensive talent, but a brush with the law during his early days with Leeds United and injuries seemed to derail an otherwise inevitable ascent to the top of the game. Sadly, the biggest footnote of his career is his disastrous 2005 debut for Real Madrid.
Los Blancos were undeterred by Woodgate's injury record and signed him from Newcastle United in a move that "was greeted in the Spanish capital with complete astonishment," Patrick McCurdy wrote for The Independent. It took Woodgate over a year to make his first appearance and, when he did, the doubts which met his signing were promptly justified.
He announced his arrival with a spectacular diving header, except it landed in the wrong net. Then, after receiving a yellow card on the stroke of halftime, Woodgate was given his marching orders in the 66th minute for a deliberate and unnecessary obstruction on Athletic Bilbao winger Joseba Etxeberria. He played 13 more times for Real Madrid.
Serie A
AC Milan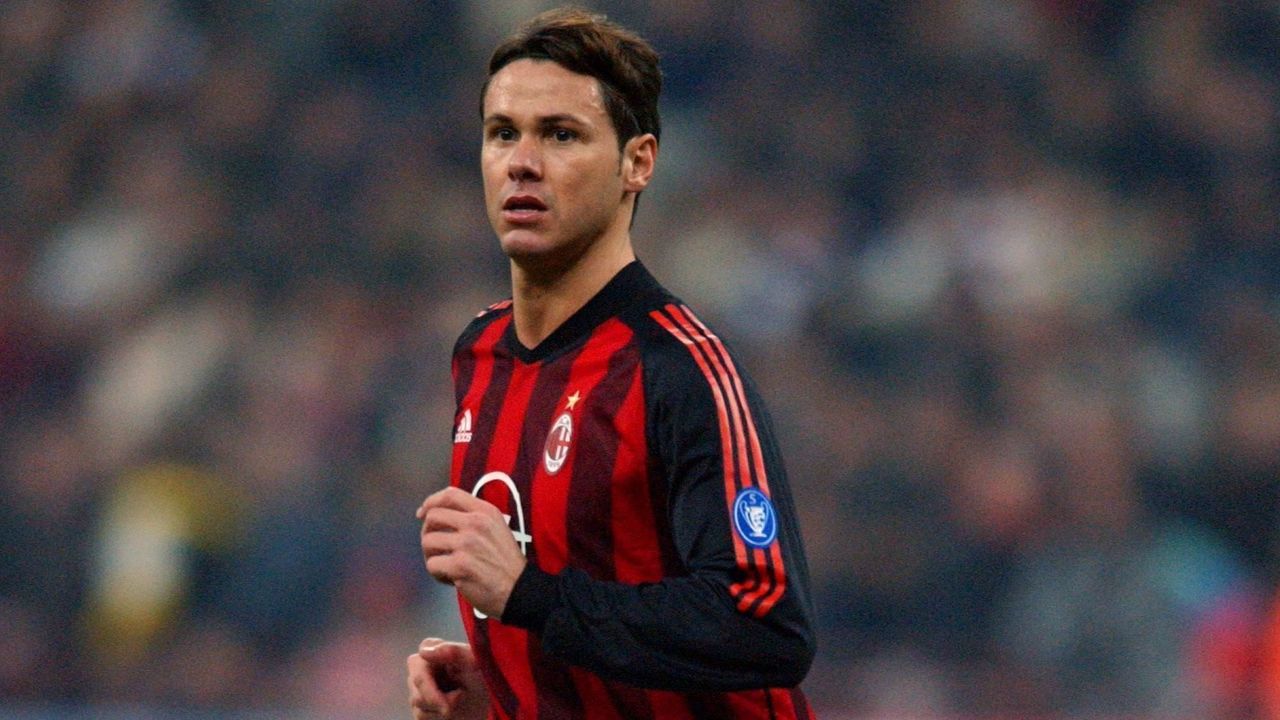 Player: Fernando Redondo
Transfer fee: €17.5 million
Redondo was a versatile midfielder in his heyday at Real Madrid, showing the capacity to thread passes, create plays, and tackle in equal measure. He loved playing for Madrid, and when rumors of his departure spread, supporters protested. Milan won his signature after heavy courting by then-CEO Adriano Galliani, but the player they signed was nowhere near the one who'd dominated Madrid's midfield for so many years.
Redondo injured himself in his first training session at Milan. He was running on the treadmill when his knee gave out. It was the beginning of the end. Redondo made just 16 league appearances in four seasons at the club. To his credit, he renounced his salary until he could recover. He eventually retired in 2004.
Inter Milan
Player: Ricardo Quaresma
Transfer fee: €18.6 million
Quaresma didn't even last a full first season at Inter. Although manager Jose Mourinho specifically requested the Portuguese winger, he didn't make much of an impact, leaving midway through the 2008-09 campaign to join Chelsea on loan. Not much changed when he returned the following summer. Inter supporters jeered Quaresma, who later said his happiness and self-confidence faded during his time at the San Siro.
Mourinho's feelings toward the player quickly changed. Having championed his arrival, the manager subsequently criticized Quaresma's mentality and lack of tactical discipline. He was shipped to Besiktas in 2010, and never quite lived up to the hype that secured that big-money move in the first place.
Juventus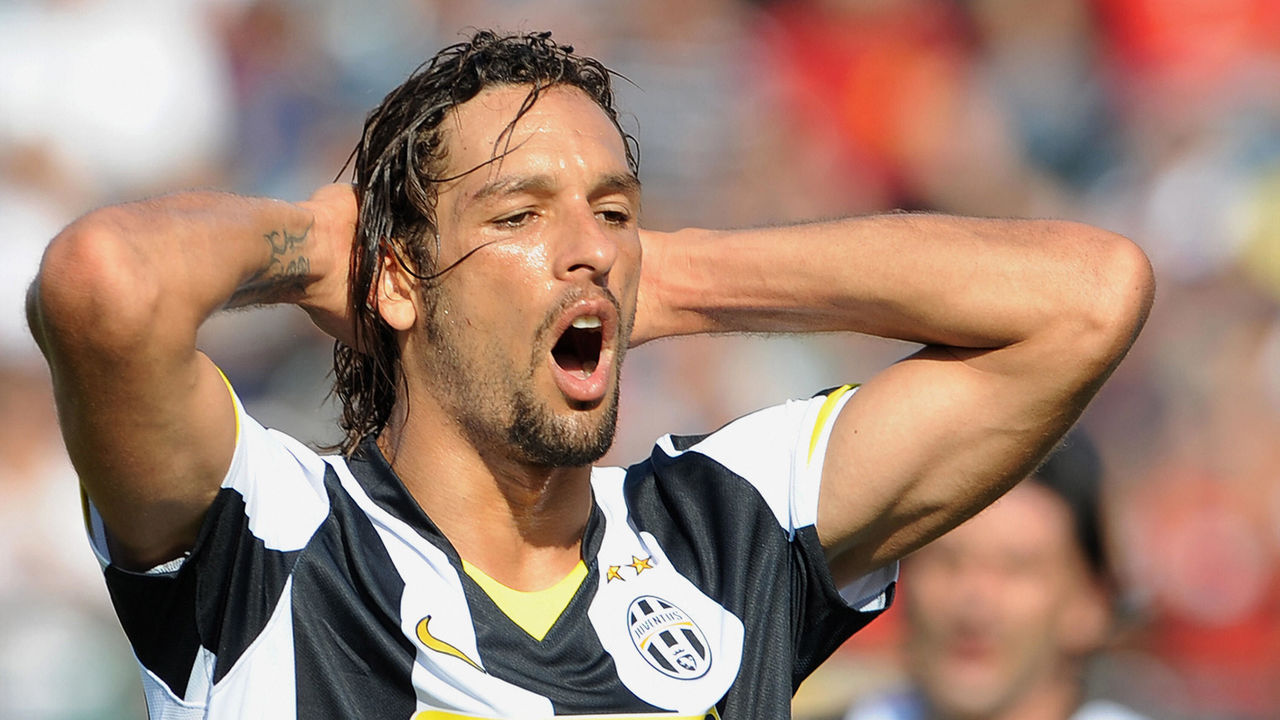 Player: Amauri
Transfer fee: €22.8 million
Amauri bounced around Italy's various divisions before landing at Palermo, where he scored 15 goals in 2007-08 and caught the eye of Juventus. The Bianconeri were trying to rediscover themselves after spending a season in purgatory – they were relegated to Serie B for match-fixing – and the relative decline of Alessandro Del Piero and David Trezeguet forced them into the market for a striker.
Apart from tallies against Milan and Real Madrid in the Champions League, Amauri did precious little for Juventus. He went several months at a time without scoring, ultimately recording just 17 goals in 71 matches. Juve eventually gave up on the striker in 2011, loaning him out to Parma before selling him outright to Fiorentina later that summer for a reported €500,000.
Bundesliga
Bayern Munich
Player: Renato Sanches
Transfer fee: €35 million
He should've been great. Sanches' transfer to Bayern Munich was confirmed just before Euro 2016, and he subsequently dominated rival midfielders at the tournament when he was just 18. When he returned, clutching a winners' medal and the competition's best young player award, €35 million looked like a bargain.
But Sanches was blighted by inconsistency and hampered by a lack of game time in his first season – not something he was used to after being pivotal during Benfica's title-winning 2015-16 campaign. He was then robbed of his confidence during a terrible loan to Swansea City in the 2017-18 term.
The Portuguese prospect eventually left for good when he joined Lille in 2019, and is gradually reviving the technical wizardry, dynamism, and combativeness that garnered global attention nearly four years ago.
Borussia Dortmund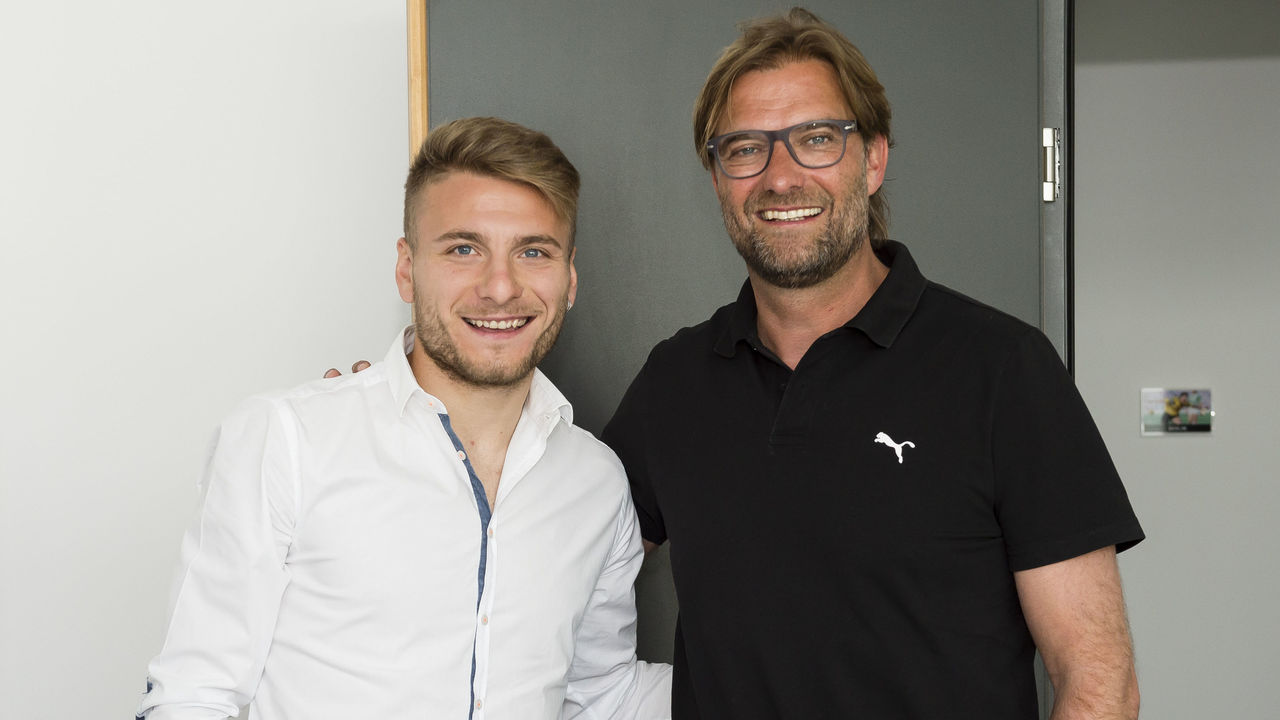 Player: Ciro Immobile
Transfer fee: €17.9 million
Immobile took a leap of faith when he left Torino for Dortmund in 2014. He was just crowned Serie A's top scorer with 22 goals in 33 appearances, and instead of building on that return, the Italian international decided to test himself abroad, where many of his compatriots failed before.
Dortmund manager Klopp put a lot of faith in Immobile. He had just lost Robert Lewandowski to Bayern Munich on a free transfer and needed someone to replace the Polish international's scoring instinct. Immobile scored 10 goals across all competitions in his first and only season with Dortmund – four of them coming in the Champions League. It wasn't enough. The Germans sent Immobile out on loan to Sevilla and then back to Torino.
Ligue 1
Paris Saint-Germain
Player: Jese Rodriguez
Transfer fee: €25 million
Jese has spent loan stints with Las Palmas, Stoke City, Real Betis, and Sporting CP since his lucrative transfer from Real Madrid, and each spell away has strengthened the argument of this being one of the worst signings of the past decade.
Not only has he failed to impress at PSG – and in his temporary stints with other clubs – but he reportedly takes home around €420,000 per week from the contract he inked with Les Parisiens. He's scored seven goals over the past four league seasons.